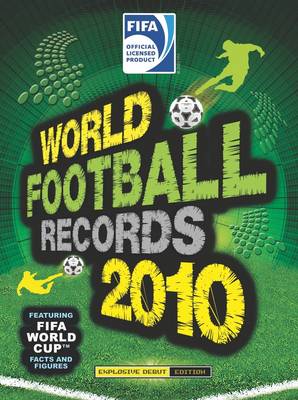 Get ready for the 2010 FIFA WORLD CUP in South Africa with this latest book from KEIR RADNEDGE:
World Football Records 2010
Outline



"FIFA World Football Records 2010" is a celebration of football from a statistical angle, but with a difference. These aren't just records, but there are stories behind them, all complemented by carefully chosen photographs. Licensed by football's world governing body, all 206 members of FIFA are covered in some way, with the largest federations' records stretching to numerous pages, each containing a diverse range of facts, figures and statistics both at domestic and international level, for club and country. This is the ideal book to take to football quiz because almost every answer to a question of records will be found somewhere in these pages.




Contents



Champions/Cup winners; Teams; Players; Appearances; Attendances; Goals; Managers/coaches; Stadiums; Business of football; TV and media; Referees/Disciplinary; Football trivia.